Testimonials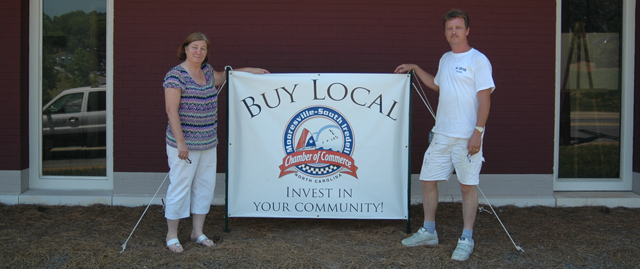 Crew was professional, polite, clean and quick. I could not be more pleased with the service I got.
Andrew Volpe
Very neat and thorough - a perfectionist. I am fussy and was very satisfied.
Leona Marased
To whom it may concern:
Savage Painting is a valued customer of the Sherwin Williams Paint Company. I am pleased to write this letter of recommendation for Mr. Shawn Savage and Savage Painting.
I have known Shawn for three years and have been impressed with his professionalism and work ethic. Since we have met, Shawn has carried himself, his employees and his company in a very professional manner. Shawn is known for meeting and exceeding customer expectations. In addition, Savage painting has been an advocate for using high end Sherwin Williams products in his market and is always interested in innovative and up to date coatings technologies. I could always rely on his work to be of the highest quality. This has earned Savage Painting to be one of the top recommended painting contractors out of our store.
In conclusion, Savage Painting is dedicated professional and innovative. I am confident that they will meet all expectations; Commercial to residential. Savage painting is highly recommended by the Sherwin Williams Paint Company.
Sincerely,
Brian Heilman
Residential Repaint Representative
I moved into our new home Aug. 2007. With many problems and I ran out of time to have our new home cleaned up and painted before moving in.
When I called Shawn Savage of Savage Painting his reply was "Don't worry I will take care of everything". He did just that and then some. He painted almost the entire home for us, to our amazement BEFORE the moving van.
The cleanliness, finishing touches and quality were 101%.
I've had Shawn back a few times since to do other painting jobs.
Please feel free to call me at 585-563-6785 for any information.
Jim Morris
Dear Sean,
I would like to thank you for making our business grow. Since you painted our canopy above our gas pumps we have watched the sale of gas grow daily. The appearance of a business is very important to a customer and clearly your hard work has paid off for us. You did everything we asked of you and more at a very fair price. We are going to need more painting done and I won't even bother to get another bid.
Thanks
Dave Cochrane
Brawley Market
Dear Mr. Savage,
Thank you for the excellent painting work you recently completed at our home. The quality of your work is exemplary and Lois and I appreciate the care you took of our property. We are also impressed with your crew's strong work ethic.
We will not hesitate recommending you to anyone needing painting work and thank you for a job well done.
Best regards,
Lester and Lois Freeman
I recommend Savage Painting for your indoor and outdoor painting needs. I had to manage the job from afar and often times I would come in late at night and they would still be tirelessly working to get the job done. It was nice to know that since I could not be there 100% of the time that I could trust to rely on Savage Painting to get the job done right the first time.
Best regards,
Hadley Cropp
To whom it is of interest,
After the holidays we interviewed several painting contractors to paint our newly acquired cottage in Birkdale Village. Based on his professional and warm demeanor as well as command of the trade, we chose Savage Painting. Mr. Shawn Savage arrived the day and time he said he would and in a clean truck and uniform which we know to be a good indicator of the quality of job we could expect. He spent as much time with us, selecting colors as we needed, in order to obtain the design we had in mind. When the job was completed satisfactorily, he left the house better than he found it.
We were completely satisfied with the work and would highly recommend Savage Painting to anyone here in the Birkdale or in the Charlotte area interested in a quality result from a quality painter.
Sincerely yours,
Dr. and Mrs Frank Burgard
Excellent attention to detail and follow-up.
Laurel Lauell
Professional, dependable, did thorough scraping and priming. Comfortable to have working in your home.
Paul R. Fauth
Good workers, dependable, neat, efficient.
Tom and Dawn Acquaviva
I would recommend this company to any of my friends. The owner (Shawn) was on the job each day and he did the work himself with his son. We are extremely satisfied!
Jane and Mal Baker
To whom it may concern:
Shawn Savage, owner of Savage Painting, has done work for our company for about a year. From the start, he has done what he promised and he has delivered. Our company has dismissed several painting crews from their duties because of the inadequate work performed. This is not the case concerning Shawn Savage - he has always been honest, dependable, and thorough with each job his company has performed. I believe anyone who uses him and his company will be completely satisfied.
Chery Moss Hollifield
Vice-President
Moss Real Estate, Inc.